We provide fast, secure connectivity for your users everywhere so you can accelerate your business.
More Secure Connectivity
Higher Performance
Lower Cost
Easier to Manage
Fast to Implement
VPNs are causing poor productivity in the remote workforce

Poor productivity leads to business slowdowns
Frozen Video
And broken audio leads to ineffective conferences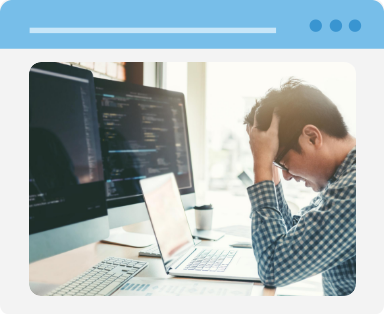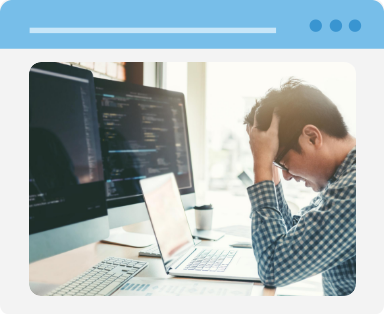 Negative QoX
End customers are unhappy leading to business impact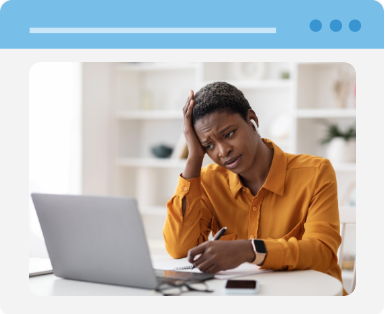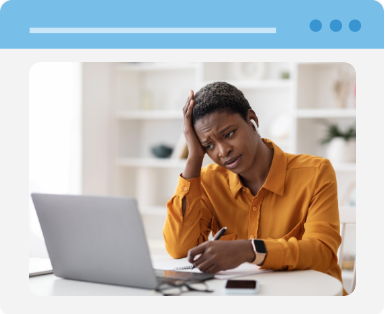 Impact to Collaboration
Teamwork degrades leading to business degradation
Powerful, yet simple
Cloudbrink is purpose-built to deliver the industry's highest performance connectivity to remote and hybrid workers, anywhere in the world.
With an all-software solution, and leveraging a highly secure zero-trust model, Cloudbrink drives accelerated performance for SaaS, UCaaS and datacenter apps. Its approach is a radical shift in the market boosting productivity for end users and vastly simplifying the lives of network, security and IT administrators.
So your users and your business is safe
The Cloudbrink solution delivers a zero-trust security model from the user to the application. With absolute end-to-end security using mutual TLS and security certificates that change daily, no one else matches this level of security!
Happier employees accelerate business
Cloudbrink protocols overcome the slow downs that come from even the slightest packet loss in the network. Along with a true software-defined WAN and thousands of POPs, no one else can match the quality of experience that can deliver a 30x performance boost for your remote workers.
Making you more competitive in your market
Cloudbrink reduces costs on multiple fronts. There are no expensive hardware appliances like VPN concentrators needed. The thousands of PoPs are spun up and spun down as required to give you ultra-fast access to PoPs only when you are online. And the ability to consolidate SD-WAN, VPN, and ZTNA technologies into a single software solution again reduces costs.
EASIER TO IMPLEMENT AND MANAGE
Easing the burden on your IT and security staff
Securing end-user connections and managing the platforms needed for remote workers is incredibly expensive. Typically it involves putting together multiple solutions from different vendors. Also, issuing new security certificates is very time-consuming if a hardware device is compromised or lost. The Cloudbrink solution combines various technologies into a simple-to-install and easy-to-manage platform.​
We make sure you succeed!
"This has changed the capabilities for some remote users and brings them closer to in office experience."
VICE-PRESIDENT
Healthcare Company
"What you are describing is just what we are looking for as we transform the way we do business, can't wait to see the results of the PoC."
VP OF SECURITY
eCommerce Company
"We are truly amazed at the partnership with Cloudbrink, everything that you committed to with regards to support, implementation, capabilities and relationship has been exceeded every step of the way".
CHIEF TECHNOLOGY OFFICER
Entertainment Company